About
Our HIstory, Mission & Rules & Regulations
About the UBL
The UBL is a Basketball League in Wollongong with a basketball experience catered to the players on the court. This difference is the driving force behind the reason this competition runs.
Seeing the lack of a unique basketball experience in the area, the UBL started to provide a professional game experience with full 40 minute games, and UBL certified referees making the calls, as the players battle for standings and eventual total victory.
UBL Background
Welcome to Uni Basketball League, UBL is a name that represents more than a basketball league. UBL we're making a difference through basketball! It is a representation of what basketball is about; the love, the hope, the inspiration and the unity of heart of Ballers.
For many, basketball has taken people off the streets and given them direction; removed people from violence and crime and given them a path. Anthony and Andy have been raised by the game, we love it, live it, breathe it! Basketball itself has been exposed to abuse through the years, and we're giving back to the game that has given us so much…a league for the Ballers, on the way we are helping pick up a few others that are down as well.
We at UBL feel that this league will help in promoting basketball by listening and doing, representing the Ballers. Through the Big Bang Ballers we will be sending out hope to those crippled with youth poverty and social disadvantage. We are coming and we are here to stay.
The Big Bangs are bigger than ever, representing now in Wollongong Australia while conducting activities in Bangladesh, Pakistan and Philippines.
We run tournaments and camps, raise money and supplies for orphanages and schools and by running skills clinics and engaging in community activities such as Habitat builds, emergency pack delivery and fundraising for worthwhile causes.
The future looks bright, and we look forward to your support as we continue use the game of basketball to tackle youth poverty and social disadvantage.
---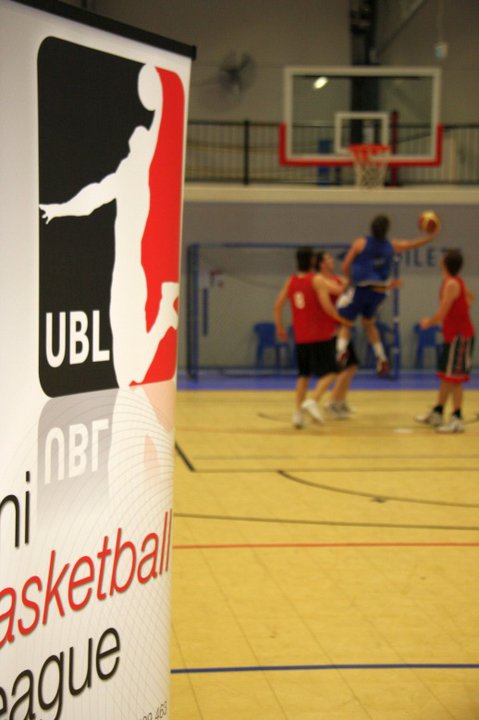 UBL and the Big Bangs have and will go from strength to strength.
UBLs Mission
Uni Basketball League is affiliated and a sister branch of the BIG BANGS, also known as the B(STAR)B's, is an international NGO, using the game of basketball to tackle youth poverty and social disadvantage. BIG BANGS are registered in Australia as a Not-For-Profit Company, bound by the governance and rules of the Commonwealth of Australia in our dealings with other companies, organisations and Countries. UBL represents the Illawarra Region for Big Bangs and strengthens the message with the UBL members.
Having originated in Bangladesh in late 2007, the B(STAR)B's have successfully catered to over 5,000 children, along the way running camps at 3 orphanages and schools, running tournaments, providing "emergency packs" of food, water and clothing to the slums of Dhaka, creating Bangladesh's first Basketball League, building courts and donating the equivalant of over AUD$10,000 worth of equipment and resources to deserving institutions and charities aimed at youth.
We are not seeking to replace other NGOs; we understand the immense task that NGOs undertake, and further value their experience and expertise in delivering aid and running programs targeting poverty from a variety of angles. Our goal, rather, is to provide an outlet for those children least able to be children. We seek to remove the inevitable divides between classes and social groups, and instead teach the importance and value of teamwork, as well as the incredible and often surprising benefits that sports has as a unifying and motivating element in an otherwise divided and unmotivated world.
We share our love and respect for the game and its teachings with all the kids we serve; we teach responsibility, loyalty, hard work and dedication, trust in each other and above all, respect towards others and pride in oneself. Most of all, we let kids be kids.

Here at UBL everything we do is from the heart, because we love to help the game of basketball and ballers stick together!
---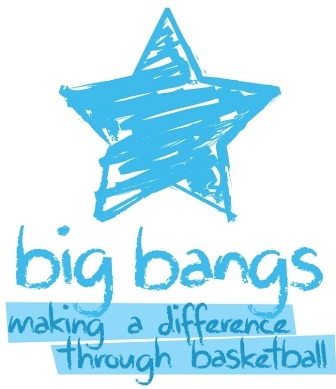 UBLs Rules & regulations
General Rules and Gudelines
UBL is a MEN's competition min. age 17 years
– UBL will reserve the right to decline player registration & ban players from UBL at UBL's discretion in the interest of safety, charity & sportsmanship
– UBL does not cover player insurance, players play at own risk
– UBL has the right to refuse registration from players who have a history of abuse/aggression in any other league
– UBL & officials will not tolerate any abuse toward officials, players and referees whether verbal or physical, no exceptions there's no excuse for that behaviour and you will be asked to leave
– Any player that appears intoxicated will be asked to leave UBL
– Aggressive players whether verbally or physically will be banned from UBL
***All players in UBL competitions MUST be registered, nil exceptions, and NO FILL IN's ALLOWED***
**RESPECT the REFS! Without referees, we dont have a competition, respect their calls, allow them to control the game, they do their best and they are certified as referees, they will give ample warning to you before they tech you, we dont want to ban players, but we will for the sake of the League, please be respectful.
Definitions
Technical Foul: a technical foul is any infraction of the rules penalised as a foul which may or may not involve physical contact during the course of play between opposing players on the court, or is a foul by a non-player. The most common technical foul is for unsportsmanlike conduct, swearing or negative intentions (ie Fronting up and Pushing a player) Technical fouls can be assessed against players, bench personnel, the entire team (often called a bench technical), or even the crowd. These fouls, and their penalties, are more serious than a personal foul, but not necessarily as serious as a flagrant foul (an ejectable offense)
Flagrant Foul: a flagrant foul is a serious personal foul. A foul is considered flagrant when it involves excessive or violent contact which could injure the fouled player or lead to a fight. A flagrant foul may be unintentional or purposeful. Fronting up and Pushing a player can fall into this category.
UBL Tech Foul Points System
Players will receive the automatic 4 weeks suspension if they tally 3 foul pts,, Possible LIFE BAN or at UBL's discretion, if tech foul received when returning.
Technical fouls  
Unsportsmanlike fouls = Unsportsmanlike or dangerous behaviour or pushing, also covered is in game, game-type fouls ie stopping fastbreak without going for the ball – depending on situation, a tech may be awarded, otherwise a warning should be issued and next is a tech.
Any Technical foul or Flagrant Fouls= 1 foul pt & 5 mins cooling off period on the bench at referee's discretion
2 Tech  in a game = 2 foul pts Automatic 4 weeks suspension & possible Ejection from the Stadium at UBL's discretion
3rd Tech Foul point in a Season = 4 game suspension without replacement player or at UBL's discretion
4th Tech Foul point in a Season or any Technical foul post suspension = Ban from UBL or at UBL's discretion
Flagrant fouls  
Flagrant 1 foul = Unsportsmanlike foul (unnecessary dangerous contact) eg. Fronting up and Pushing a player can fall into this category, ie aggressive & not going for the ball type plays = 2pt
Flagrant 2 foul  = Unsportsmanlike & overly aggressive/dangerous, appearing to be intentional to hurt the victim. ie a clothesline around the neck whilst player is in the air.. = 3 points  & Ejection from the game/Stadium at UBL's discretion
Div SWAP & Playoff Qualification guidelines
The team dropping down from Div 1 to Div 2 ALWAYS ends up equal 1st in the new Div2 draw. The team going up from Div 2 to Div1 ALWAYS ends up equal last in the new Div2 draw.
*If there are more than one team equal first/last, for/against % will decide which team moves (min. 5 games played), otherwise and offensive % count back will be applied
For fair play, teams must have completed a qualifying amount of participation in the season to make playoffs;
Players (NOT including BYE) AND Teams (INCLUDING BYE) need to have completed 33% of the regular season in order to qualify for the playoffs, this is to prevent game changing players coming in and unfairly swinging advantage to that team.
Example : 33% of season = 6 out of 18 games
– Teams starting game with only 3 of their own registered players will be considered as a forfeit. Forfeit fee is $60 for the forfeiting team (If a game is still played with the use of referees and duty, full court fee with split points may be agreed on)
– 48 hours notice must be given to avoid a forfeit penalty
– Missing DUTY will incur a $15 penalty
PLAYOFFS FORMAT:
Quarter Finals: Normal timing
Semi Finals – Clock Stops last 2 minutes of the game
Grand Finals:
-4x 12 minute Quarters
-Clock stops last 1x minute of both halves
-Jump ball at halves and possession at quarters
– 1 timeout per Quarter, Extra 1 in 4th Quarter
-Team Fouls: 5 per quarter
Overtime Format:
– 3 minutes,(if time permits) then free throw shoot-out if even. 1 Shooter from each team, 5 shots.
-Both teams receive +2 team foul from 2nd half
———————————————
PRIZES:
Division 1 – $200 or Set of Jerseys
Division 2 – $100 or $150 towards Jerseys