Div 1 stage was set, Defending champs Thug Life vs Season 1 champs, Warriors, a veteran vs athletic team lef by 2 great point guards.
Starting off the game the warm ups were plenty and the scoring started early, trading buckets like the top 2 teams should, the class showed itself immediately with some nice dimes on each side, by 1st quarter buzzer the score was 15-13 thug life up, Lachy starting strong with 7 as Thug life hit 3-0 threes compared to warriors, who took the inside and drive tactic to start.
Halftime came with no difference really, Warriors up by 3 on a James Quinn buzzer beating layup, 26-23 was the score with most stats even but warriors struggling from 3 point land @ 14% whilst thug life shot only 18% 2pointers, Del stepped up this quarter with 8 points total. 3rd quarter saw the thug life defending champs step it up and get some buckets to go, a 17-3 run in fact, getting them a 40-29 lead looking like home stretch, JP getting and1s to fall and Lachy netting more 3s, the strategy working…
Then the run from the Warriors had to come early, and it came from the 10 minute mark of the 4th. Sparked by James Q who scored the last 16 of the warriors 21 points in the run that thug life could only answer with 8.
The heart of the warriors pushing through, the last minute was upon them as DL hit one of his 2 threes & Richie a layup to help close the gap. With the scores tied at 48, Thug Life called a time out to talk it out and get a good shot up, they went to inbound, only to be stopped the warrior coverage, they called another time out, but they had already called 1 earlier in the quarter so they had none resulting in a bench technical foul sending Quinn to the line for 1 free throw…it rattled in, 49-48..reminicent of Chris Webbers Fab 5 finals time out drama from 1993!
Thug Life had a chance at one last shot but it just came off the left side of the rim and fell down as the buzzer sounded, a Warriors victory, the 2nd for the franchise on Tuesdays!
THe game was a choppy one and all the players had a lot of patience for the pace of the game which was slow with fouls, technical calls and the 48 min format, a grind of a game but in the end the 4th qtr run capped off the victory, Thug Life absolutely hustled as they played the season and the finals, shame they couldnt get the 2 peat, but they pushed hard and full respect to the squad!
Top contributions go to James Q Finals MVP on 22 points 9 rebs 4 ast, Dave L on 13pts, and Thug Life lachy got 13 . and 10 each for JAcob and JP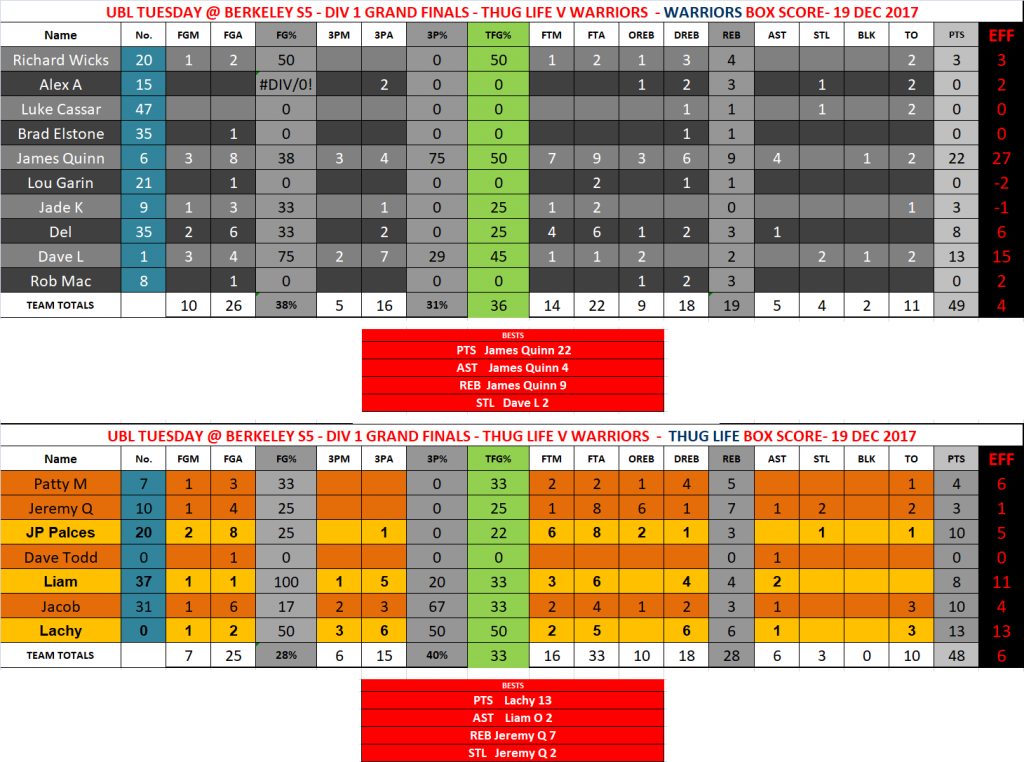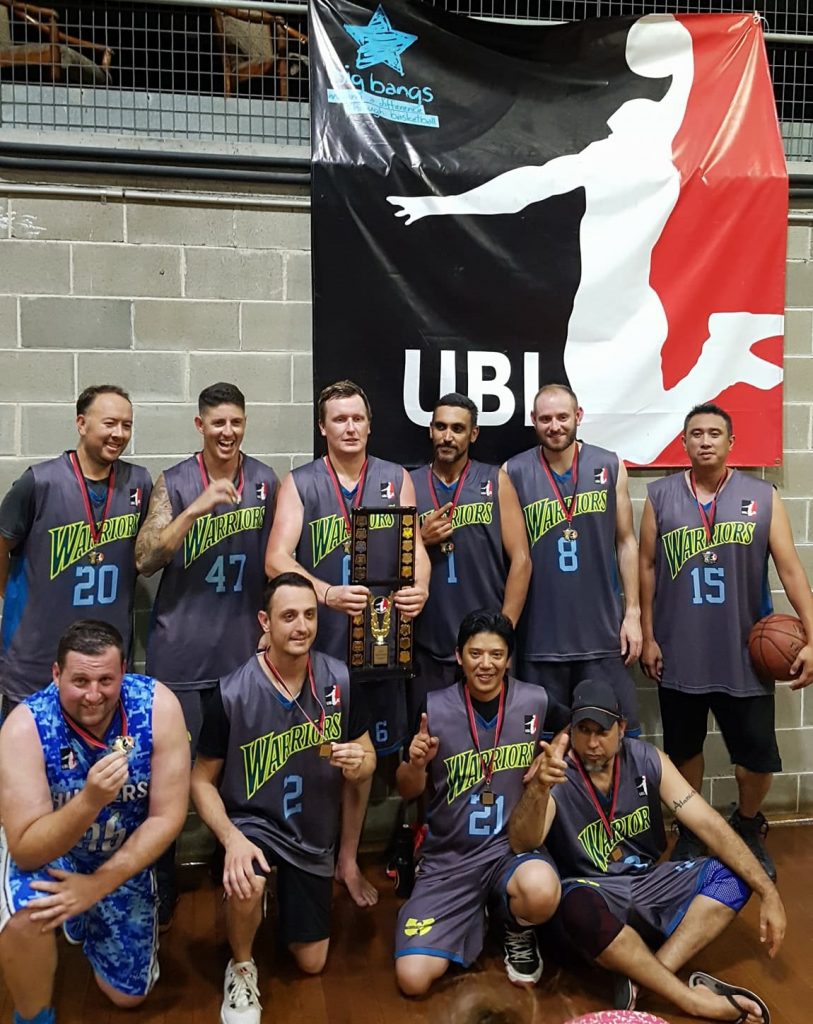 Div2 was stacked this season, the finals saw the best 2 rise to the top to face off, Sugar Dunkertons and FIghting Mongooses, veterans vs a youthful stack of guys just like Div 1, it would be a match to be seen!
With no scores till 5 minutes in…it was only 8-9 at the end of quarter, Mongooses catching up not letting anyone get control.
AT halftime, Sugar Ds started to get some momentum, a with a 23-16 lead, it was still within reach, Sam H with 8 points 11 rebs 1st half double double, harry T had 6 so far for Mongooses, having a few nice plays to keep them within range. both teams only 1 3 pointer each, the paint is where it was at, 47% inside points vs 28% of the mongooses.
Could Sugar Ds hold on to the lead, Mongooses can score in bunches and a 10-0 run is always possible!
It was 38-27 once 3rd quarter was done, with 1 quarter to make up the gap, MOngooses looked to get somemthing goin in the 4th.
By the end of the 4th Sugar Ds had secured the victory, Mongooses didnt have the 3 point firepower to get back into this one, bowing out unfortunately ending their season with a great run to the finals, well done Mongooses!
Top Performances go to Sugar Dunkertons Sam H who ended on a beast like 15 points 15 rebs, 3 steals on pretty much 50% shooting, Trent got 9 and hit some jelly shots, BJ and mark going for 8 each.
MOngooses had some of their players step up, Lionel T on a 15 point 10 reb doublb double on 71% shooting, Harry got 10 points, and Adam pulled in 10 boards.
Great season to Mongooses and gracious in defeat as always, solid sportsmanship and above all great hustle, but Sugar Dunkertons crowned champions of Div2! Keen to take on DIv 1 next season!
THANKYOU AGAIN to all the Ballers and people that helped out with UBL this year, its the community that makes it what UBL what grown to be, a friendly place to ball out and get buckets, Have a safe Christmas and New Year and seeya on the court in 2018!
Stay tuned for the All star game mid January!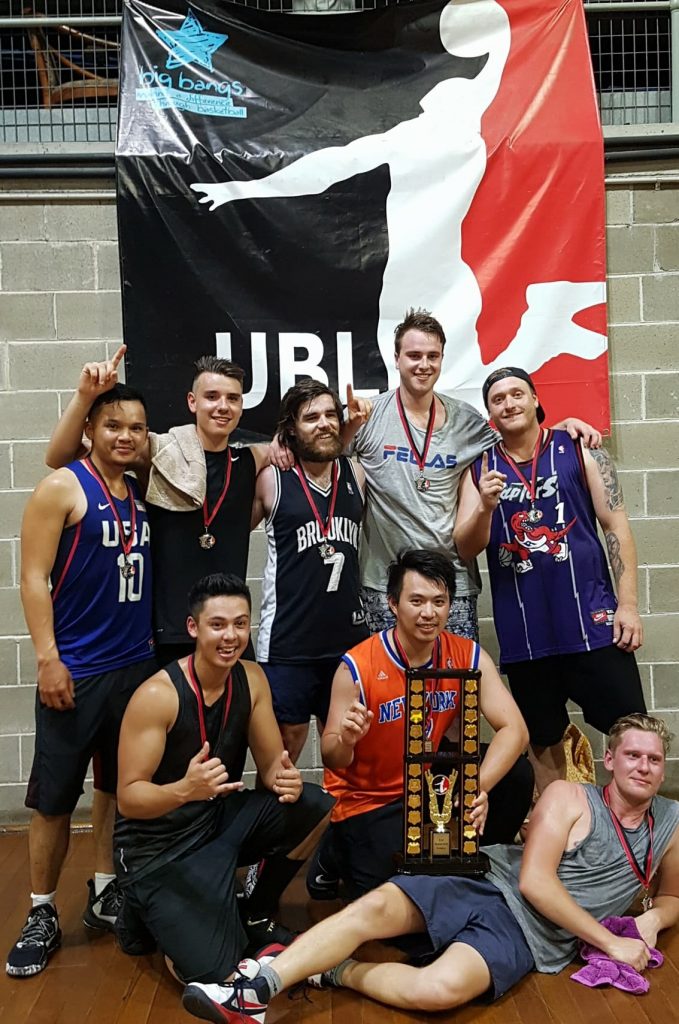 fighting mongooses
lionel t 15